Financial Solutions to

Grow

Your Wealth
Accessible anywhere. Within Your Hand.
Recommend
ations
All Research. No Intutions. Check out our latest recommendations.
Subscribe to our plans for detailed recommendations on Stocks, Currencies, Commodities and FnO.
About Us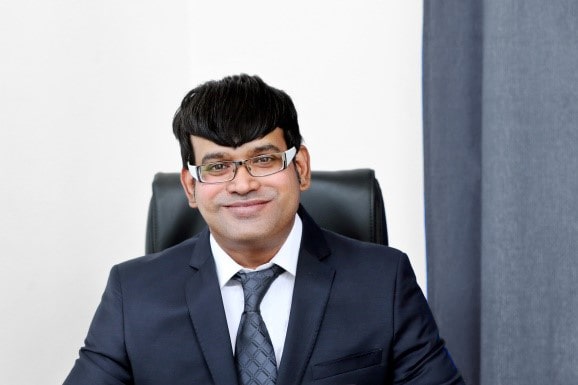 Founder: Dr. Sandeep Gupta
Dr. Sandeep Gupta has more than 13 years of experience in equity research, investments. He has worked globally at places such as Australia, Singapore and ME. In his previous stint he worked with a hedge fund and aided its growth and acquisition of AUM. He holds an MBA from Melbourne Business School and attended a Hedge Fund Programme from London Business School. He also hold a CAIA charter- a specialization in Hedge Funds & PE Management.
Before coming to India Dr. Gupta also ran a hedge fund named GUBIC Fund at Quantum Stride, Singapore. He also created a GUBIC index as a benchmark for the fund. He's one of the few people in Industry who is well versed with Fusion Analysis, which is an amalgamation of – Fundamental + Technical + Behavioural Analysis.
His major area of interest is Derivatives (F&O), Hedge Funds and Portfolio Management. He has engineered a few new greeks in options
He is an expert at Equities (Indian, Americas, Europe), Forex, Commodities.
He has also published a few books such as:
Security Valuation Made Easy
DVR on Indian Stocks an Opportunity
F&O 101
Analyzing Theta – Time Decay in Option
Advanced Options Trading Strategies
Delta Neutral Option Trading Strategies – Making Money with Least Risk
Stock

Advices

Stocks or equity shares are partnership in the going concern and by far the most popular way to build wealth in India. There are many a themes or strategies by which you can pick your stocks.

We provide stocks advice under five categories as following: a. Smart Switch: switch from lemon to peach b. Value Buy: Fundamentally strong stocks going cheap, hence great value for money c. Volume Grosser: the stocks whose volume is spiking up d. Goldmine Recommendation: Bluest of blue chips must for your portfolio e. Event Based Opportunity: benefitting from opportunities, stocks fall when they show one off bad quarterly result or an accident at their main production site or something going wrong with the main client. Such events are usually good opportunity to invest for long-term.
What You Get?
FnO

Advices

At DVSCC, we understand that markets are not made up of investors only. There are people who wish to lever up take more risk and make money flamboyantly. For such adventurous souls we have F&O corner, where we generate 2-3 calls per week on F&O of Indian companies. We being one of the best investment companies in Mumbai have access to some of quality derivatives analysts. Our derivative strategy team has delivered exceptional stocks ideas since inception, making DV Stocks the premier destination for the stocks investors & traders. Our team strives to envisage finest F&O strategies that minimize the risk and enhance the probability of gaining on F&O trades; mostly we're looking to create arbitrage kind of opportunity via future and options.
What You Get?
Commodity

Advices

Commodities offer great opportunity to participate in economic cycles and are also a good diversification tool to your portfolio. Commodities traded on MCX are broadly divided into following categories:
Precious Metals: Gold, Silver etc.
Other Metals: Nickel, Aluminum, Copper, Lead etc.
Agro-Based Commodities: Wheat, Corn, Cotton, Oils, Oilseeds, etc.
Soft Commodities: Coffee, Cocoa, Sugar, etc.
Energy: Crude Oil, Natural Gas, Gasoline, etc.
Energy: Crude Oil, Natural Gas, Gasoline, etc.
Live-Stock: Live Cattle, Pork Bellies, etc. are not traded on MCX as of now.
What You Get?
Currency

Advices

Currencies are lifeline to any economy; it's akin to blood flowing through our veins. Hence, any fluctuation in currency value impacts the nation's economy and related trade partners.

By their nature, currencies are highly volatile and very risky as investment vehicle in untrained hands. Nevertheless, same property makes them a great opportunity to make money as well.

We provide advice on following currency pairs-
USDINR
EUROINR
JPYINR
GBPINR
Any other currency on demand of client
What You Get?
Portfolio

Construction

Portfolio construction is the key to investment management or wealth building.

We construct a customized portfolio according to our client's need viz.:
(i) High Beta Portfolio
(ii) Beta equal To Market
(iii) Low Beta Portfolio
(iv) Mid Cap, Small Cap, Large Cap
What You Get?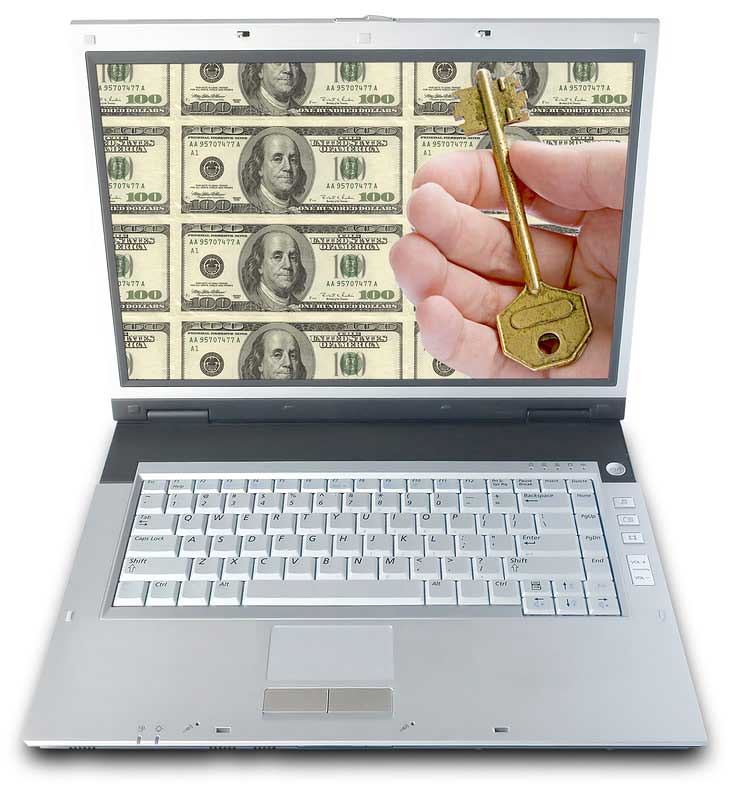 ---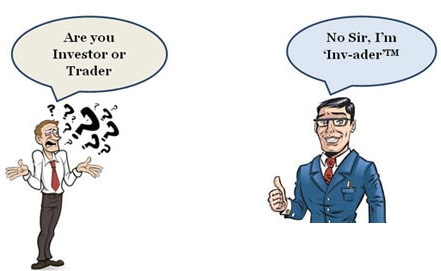 What does it mean to be an Inv-ader™
The entrants and participants in stocks investments are tormented in their stance -whether they should be an Investor or a Trader. Our stand, with goal of better Portfolio Management is- we should be mix of both, i.e. an 'Inv-ader'. An 'Inv-ader'™ would be both an Investor as well as a Trader. He'd be investing 80% to 90% of his investable money for LT investing and keeping 10% to 20% of money for trading.
We wish to be very specific that stocks chosen for trading must be fundamentally sound (i.e. these stocks should be eligible for LT investing too); however, they are ripe for big momentum movement.
When it comes to stocks-investments, the advantage of being an 'Inv-ader'™ over being just an Investor is that an 'Inv-ader'™ can take advantage from short-term opportunities that are so often present in stocks markets. While Advantage of being an 'Inv-ader'™ over being just a trader is that an 'Inv-ader'™ isn't taking too much of risk by putting 100% of its capital in trading, thereby curtailing its risk.
In summary, an Inv-ader™ is very well positioned to earn an in excess risk adjusted returns.
We at DV Stocks make the complex investments simple to understand for people with limited exposure to investments or information of investments. With decades of professional expertise in stocks investments and portfolio management, we're capable of providing steady returns and consistent performance in various market conditions; the company is one of the most sought after portfolio management and stock investment companies in Delhi as well as investment companies in Mumbai.
Plan Name

Price

1 Month

3 Months

6 Months

12 Months